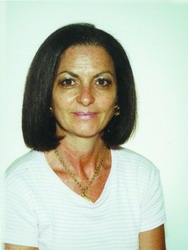 Prof. Pnina Rosenberg is from the U. of Haifa and works on Jewish culture in France during the Holocaust and Art and the Holocaust.
From late 1945 on, artists-survivors who recorded their Holocaust experiences were motivated both by an urgent need to reveal the Nazi atrocities and to come to terms with their haunted past. This can be seen in paintings and drawings done by artists such as David Olère, Ella Liebermann-Shiber and Max Bueno de Mesquita who sought to keep the memory of the Holocaust alive and at the same time to confront their past by re-creating it through their artistic talent. The importance of this testimonial-therapeutic artistic activity was attested by Liebermann-Shiber who wrote: "I felt that each painting not only brought back my terrible past but also eased in a certain way the burden of my thoughts. I felt belief in mankind came back slowly to me, in spite of the horrible and cruel past suffered by my people and myself." (On the Edge of the Abyss, 1997).
Co-sponsored with UCONN Center for Judaic Studies and Contemporary Life, UCONN Office of Global Affairs, University of Hartford Maurice Greenberg Center for Judaic Studies and Voices of Hope.
Program is being held in The Presidents College Classroom inside Mortensen Library, first floor.
Dessert reception